I haven't done a Photoshop post in a while, although I have a ton of photographs to work with! Sorry about that. For this tutorial, I used a recent picture I took of my peony, but I used the Macro setting on my camera to focus in on the ants crawling on the buds.

Here is the original (SOOC) picture.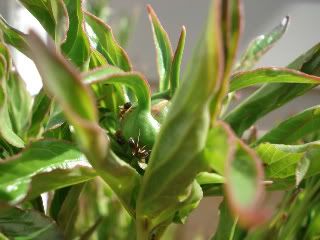 The first step I took was to crop the picture to really focus the attention on the ants.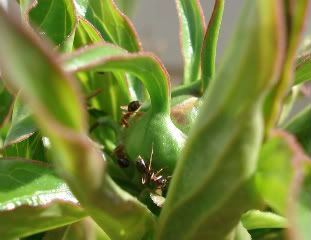 Next, I used the action, "Fresh & Colorful", from Pioneer Woman's Action Set.


Then, I applied the action, "Define & Sharpen", from the same set. This helps make the photograph "crisper", so to speak.


Then I simply flattened the image. Layer>Flatten Image, or PW provides a flatten action for the lazy folks, like myself!

The last step, was another action! This time I used the "Quick Edge Burn", it helps focus the eye onto the center of the photograph by creating a darker edge, or burn, around the edges.



Technorati tags: Photoshop, macro, actions, Pioneer Woman
Posted in: actions, macro, photoshop, Pioneer Woman on Monday, May 12, 2008 at at 8:09 PM