A couple of years ago one of my husband's best friends got married. They had a very low-key, quiet, intimate wedding. They invited about 20 of their closest friends to go camping for the weekend, renting out all available cabins at Wapiti Woods in Pennsylvania.

They had some professionals there, like the caterers and flowers and cake, but mainly had friends help them with the wedding. My husband was the DJ, another friend videotaped the event, and I was asked to do photography.

Their 2nd anniversary is coming up in July and the groom has asked me to pick a few pictures from their wedding day, do some post processing, and make a story board for him to give his bride for their anniversary.

I played around a bit tonight and these are the photos I came up with so far. What do you think?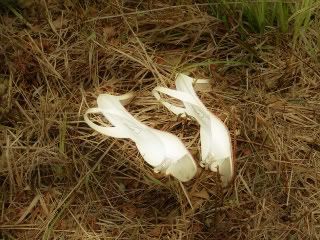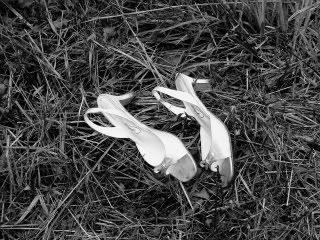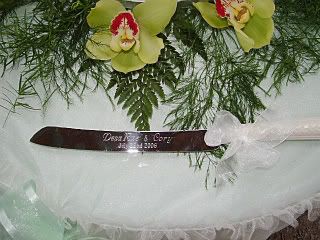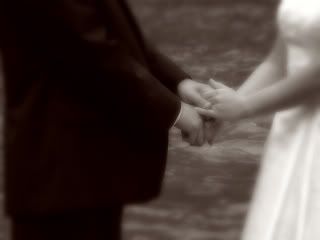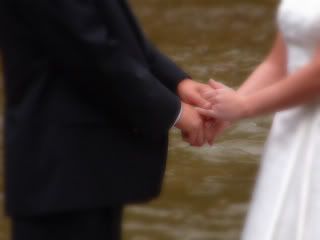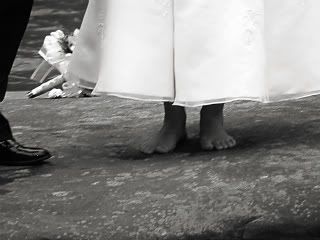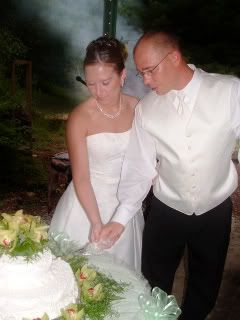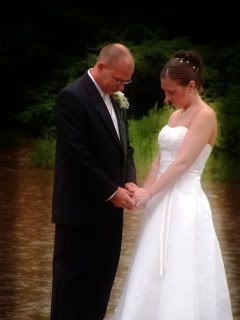 Technorati tags:
Wedding
,
Wedding Photography
,
Photography
Posted in: photography, wedding, wedding photography on Saturday, May 24, 2008 at at 9:12 PM 30 comments