Welcome to my first Favorite Five post! As I browse the internet every day, I often find new recipes to try. This week I am posting my top 5 favorite recipes for the week. I've included a main course dish, an appetizer, beverage, side dish, and of course, dessert!

One of my all time favorite appetizers is stuffed mushrooms (recipe from www.cooks.com). I usually put them on the grill during the summer, but they can easily be baked in the oven as well. Although this recipe calls for sausage, any type of meat can be used, or no meat at all. I've made stuffed mushrooms with sausage, bacon, and crab meat. Sometimes I'll go a little crazy and add bleu cheese or Parmesan cheese to the mixture as well.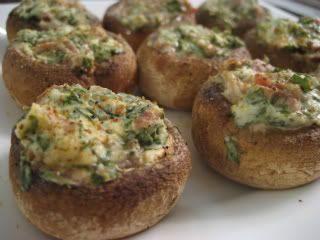 I haven't always been a fan of lasagna, mainly because I don't like the ricotta cheese that most recipes call for, something about the texture. I found this recipe for lasagna at Pioneer Woman Cooks. No ricotta cheese in sight! Yay. This lasagna is every bit as delicious as PW claims. It's become one of my family's favorite meals. The best part is that PW posts step-by-step directions along with pictures, making this lasagna very easy to make. It can also be frozen and baked at a later date.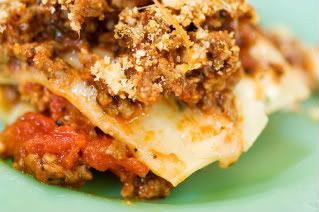 One of the best parts of summer for me is Sun Tea. I've heard some controversy over whether or not it's safe, but I'll take my chances! This recipe comes from grits.com and anyone can make it!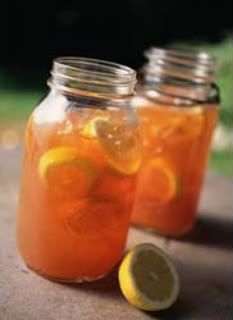 I love coleslaw, but I am extremely picky. It can't be too tangy, not too much dressing, no poppy seeds, etc. My favorite slaw comes from Kentucky Fried Chicken, so when I found this recipe I was ecstatic! Provided by RecipeZaar this slaw is just like the one you get at KFC.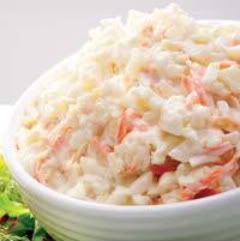 Who doesn't love cheesecake? Kraft Foods is one of my favorite recipe sites and this month's magazine features a delicious, no bake, strawberry cheesecake. Yum, yum, yum! With seven simple ingredients and no baking required, I'm sure this Strawberry Fields No Bake Cheesecake will become a family favorite!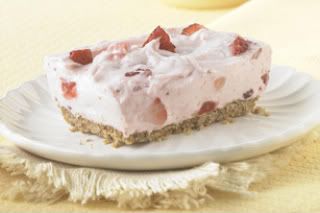 Technorati tags: Beverages, Desserts, Main Course, Appetizer, Recipes, Side Dish
Posted in: beverage, desserts, main course. appetizer, recipes, side dish on Sunday, May 18, 2008 at at 11:48 AM