Ideally, you'll want to shoot your images straight, in-camera. Since straightening also require you to crop your image, when you straighten, you'll end up lowering the pixel count of your image if you have to straighten it later. Nevertheless, there will be times when you'll need to straighten an image, because you were sloppy when shooting, or conditions didn't allow you to shoot level, or because it was difficult to tell what was level while you were shooting.

Photoshop, Aperture, Lightroom and Capture NX all have very good straightening tools, as does Photoshop Elements.

Step 1: Open the Image
File>Open or Ctrl+O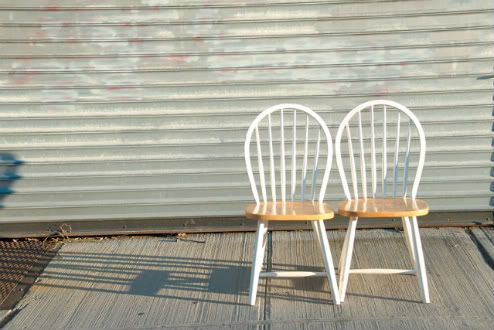 Step 2: Select the Ruler Tool
Photoshop doesn't have an actual straighten tool, but you can use the Ruler tool to automatically straighten an image. The Ruler tool lives in the Tool palette in the same cell as the Eyedropper tool.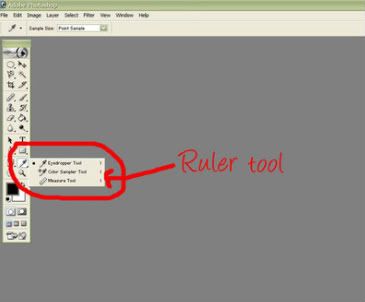 Selecting the Ruler from the keyboard~the keyboard shortcut for the Ruler, and all other tools that live in hte same menu is I. If you press Shift-I repeatedly, you'll cycle through the Eyedropper, Color Sampler, Ruler, and Count tools.

Step 3: Define a Straight Edge
Click with the Ruler tool on one end of something in the image that should be straight. (I'm using the bottom of the metal garage door). While holding down the mouse button, drag to the other end, a straight line will be superimposed over the image.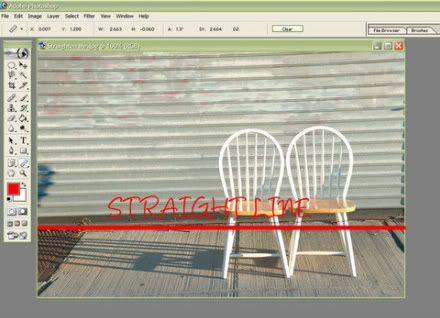 Step 4: Rotate the Canvas
Choose Image>Rotate Canvas?Arbitrary, and Photoshop will present the Rotate Canvas dialog box. The Angle field, which specifies how the image should be rotated, will automatically be filled in wiht whatever value is required to straighten the line you defined with the Ruler tool. Click OK, and your image will be rotated.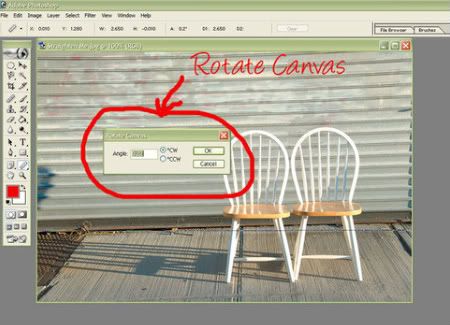 Step 5: Crop the Image
After rotating, your image will no longer be rectangular. Photoshop will have automatically changed the canvas size to encompass the entire, now askew image.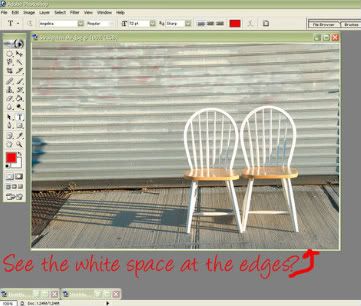 Aperture, Lightroom, and Capture NX provide straightening tools that perform rotation and cropping at the same time, making for a simpler straightening process.

Ta da! Here is your final straight image!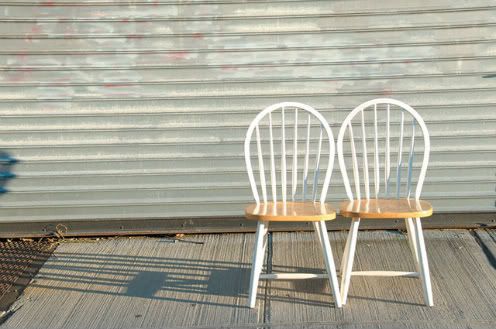 Technorati tags: digital, straightening, toolbox
Posted in: digital, straightening, toolbox on Wednesday, April 16, 2008 at at 8:20 PM