Remember last week, when the guys had to break into the truck to save their precious fireworks? As if locking the fireworks in the truck wasn't genius enough, they then felt that setting the fireworks off about 10 feet from a group of children was just fine. Seriously, at times I think that the kids are smarter than them!

We had the kids get up in the bed of the infamous truck to watch the fireworks, even though they could've had their heads blown off at any second, they were completely enthralled!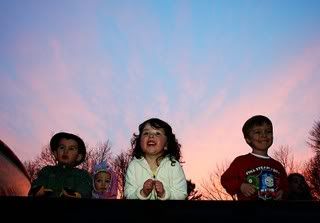 The men set off firework after firework.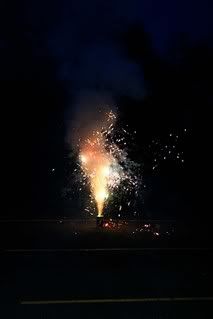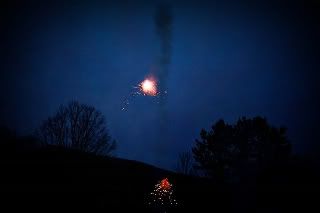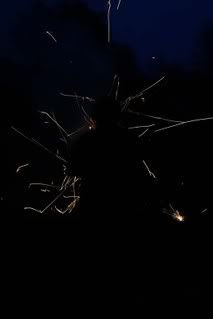 The kids were thrilled and all of them managed to keep all their limbs. The men got to play with their fireworks and they even managed to keep all their limbs! I guess in the end the trip back into town to get the fireworks, unlocking the truck to access the fireworks, and almost blowing up half a dozen kids, was worth it!
Posted in: bay, fireworks, saturday story on Sunday, April 13, 2008 at at 4:35 PM